State of California
Private Investigator
PI license exam test
for 2019!



GUARANTEED PASS PI License
Test Examination study help!

Half of the applicants come from law enforcement backgrounds; the others from various corporate,
legal, or assorted private business situations.

We know why far more persons fail the licensing
test than pass-- it is incredibly hard!

We have helped more than 2500 persons pass
their CA PI license test over the past 25 years.

More than 250 persons have used our 16-pound GUARANTEED PASS
'Super Package' to pass the test in the last year!
And no wonder-- this package was put together by a person
hired by BSIS for the re-write of a past California PI license testing.
---
For sample California PI test questions and other pass-the-test material, click here: California PI test help
For step-by-step advice on obtaining a California Private Investigator license, click here: 7 steps to a CA PI license
Need a PI license application from BSIS? Click here:
www.bsis.ca.gov/forms_pubs/licensingapp.pdf
Need the LiveScan fingerprint forms from BSIS? Click here:
www.bsis.ca.gov/forms_pubs/livescan/index.shtml
The 25+ PI license examination test locations in CA include:

for Anaheim (in Orange County) 714-254-1453
2301 W. Lincoln Ave, Ste 252, Anaheim, CA 92801

for Atascadero (in San Luis Obispo County) 805-462-8983
7305 Morro Rd, Ste 201A, Atascadero, CA 93422

for Bakersfield (in Kern County) 661-398-9354
5405 Stockdale Highway, Ste 206, Bakersfield, CA 93309

NEW: Burbank (Los Angeles County) on Hollywood Way!

for Carson (in Los Angeles County) 310-217-1066
17420 S. Avalon Blvd, Ste 205, Carson, CA 90746

El Monte (in Los Angeles County) 626-442-4112
9420 Telstar, Ste 138, El Monte, CA 91731

Fresno (in Fresno County) 559-221-9006
351 E. Barstow, Ste 101, Fresno, CA 93710

Hayward (in Mariposa County) 510-784-1114
24301 Southland Dr, Ste B-1, Hayward, CA 94545

Lawndale

Redding (in Shasta County) 530-221-0945
2861 Churn Creek, Unit C, Redding, CA 96002

Riverside (in Riverside County) 951-680-9720
Riverside Technology Business Park; 1660 Chicago Ave, Suite M-15, Riverside 92507

Sacramento (in Sacramento County) 916-363-6455
9719 Lincoln Village Drive, Building 100, Suite 100, 95827

San Diego (in San Diego County) 858-658-0786
5440 Morehouse Drive, Suite 3300, San Diego, CA 92121

Santa Clara (in Santa Clara County) 408-844-0004
2936 Scott Blvd, Santa Clara, CA 95054

Santa Rosa (in Santa Rosa County) 707-544-6723
160 Wikiup Drive, Suite 105, Santa Rosa, CA 95403



California PI license test study material: 818-883-6969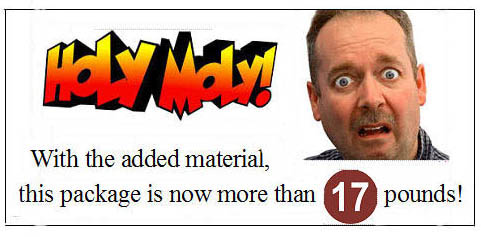 ---
© 2019 CaliforniaPrivateInvestigatorLicenseTest.com
Study practice questions material to pass
the California Private Investigator license test!